Starting a subscription business often leads to an inevitable process of trial and error. That's because it can take time and experimentation to fully realize what works and what doesn't in your particular niche. This can't be completely avoided, and that's okay. Every business is different, and finding your unique ebb and flow is part of the journey.
There are always going to be pitfalls of any subscription business. We'll show you how to steer clear of many of them with these 10 mistakes you should avoid in order to be successful. 
Not taking time to know your potential customer
So you've decided to embark on a journey of starting your own subscription business. Before you do anything, you should first delve into one of the most important aspects of your subscription business — your customer.
You should have a crystal clear idea of your buyer persona. This should be the kind of person you're marketing to. You need to know specific details about your customer, such as: 
Age

Wage bracket

Location

The amount of money they spend on your type of products
The more in-depth you go into the needs of your audience, the better you can tweak your products or services to attract them and also prevent churn. 
Being magnificently unprepared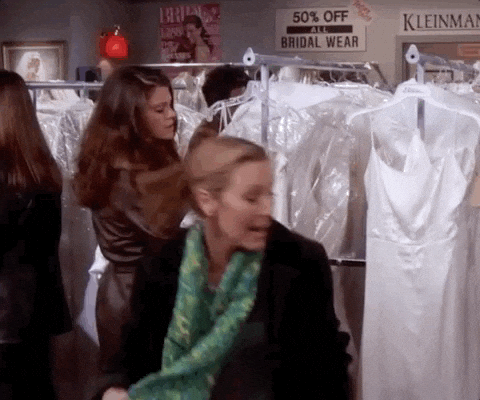 When starting a subscription business, go in with a strategy and an arsenal of content to support you. The last thing you want is to fly by the seat of your pants. Get your ducks in a row rather than playing catch-up later.
Create a quarterly plan in advance that maps out every aspect of your business. What emails will you send? What will your social media posts be? What blog posts will you write and how often? How will you satisfy order fulfillment? These are all things that must be solidified before starting a subscription business.
You should also create specific goals around key performance indicators that you set ahead of time. How will you scale when certain milestones are met?
Creating a confusing
model 
Keeping your business model simple can serve you well. How can you simplify your catalog? Over-complicating what you offer is not only a pain from a logistics standpoint, but it can also create hesitation with shoppers when there are too many options.
Many subscription companies get this right because they send the same (or just a few variations) of products to all of their customers. This makes for an easily streamlined process on your end while still adding value to their lives.
Not sussing out your competitors 
There are many subscription-based services available these days. That's why it's more important than ever to research your competitors ahead of time. How much should you charge for your subscription service? How does your subscription service differ from your competitors?
Not researching your competitors can cause you to run into problems later down the line. That's why it's so important to fully understand the business you're embarking on before the first subscription is sent.
Setting your prices too low
You must be sure about your pricing way before you launch especially if your subscription business ropes customers in for a specific amount of time.
For example, with year-long subscriptions, if you've priced your product or service too low, this means you're losing out for a whole year. It's also harder to raise prices without risking customer churn. Make sure you do your market research and set your prices at the right level in the beginning. 
Failing to provide good customer service 
As a founder of a subscription business, you've got a lot to juggle.
And something that can fall by the wayside is not having customer service and support in place from the day you launch. It's a well-known fact that it's much harder and more expensive to get new customers than to keep existing ones. So you should do everything you can to build a positive customer experience from day one.
A great customer experience will help your subscription business to:
Have a longer customer lifetime value

Decrease churn

Boost customer retention

Encourage customers to recommend your service or products
Setting inflexible pricing options
You should provide pricing options to your customers. Customers want as much flexibility as possible when paying for subscriptions and you should give your subscribers the freedom to upgrade or downgrade their subscription as they see fit. 
You can even give them the choice to put it on hold. This option will mean that the subscription will be paused for a certain amount of time instead of the customer churning. The more freedom you give your customers in pricing, the better your growth. And it's important to price your subscription offering correctly to increase customer retention.
Not paying enough attention to marketing
Part of your research should be about how you will brand and market your subscription business. Launching a subscription business without a clear brand could make it difficult to acquire new customers because they won't be able to differentiate you from your competitors.
Part of building your brand involves:
Building a presence on different social media platforms.

Having an identifiable logo and tagline.

Using sharp and crisp images on your website.
Customers need to be able to trust and identify with your brand even before starting a new trial. Branding and marketing should be a top priority, which needs a dedicated amount of time, resources and budget. 
Not incorporating variety into your subscription model 
If you've done your research, you'd know that there will be different segments of customers. It can be difficult to offer a one-size-fits-all package to all your customers, so you should aim to have different packages for various segments. For example, if you have a subscription package business, offer bundles at different price points for customers to choose from. You can also include core or basic packaging. This gives your customers the freedom to choose what suits their needs and lifestyle best, and shows that you have made efforts to accommodate them. 
Thinking you can do it without
Recharge
It would be short-sighted to think that you could do all of this with no system to manage your subscriptions. Keeping payments and products in order and on time is an important part of a subscription-based service, not just to demonstrate competency to your customers, but also to prevent you from falling into insanity. 
If you're looking for a subscription-based service for your needs, then we have the perfect solution for you: Recharge.
Using this platform, you are connected to comprehensive functionalities all designed to promote customer engagement with your brand. Recharge gives users unique ways of drawing further subscribers, whilst at the same time, giving them a reason to stay through various deals and rewards awarded to them whilst they engage on your site. Enjoy unique tools and features that allow you to narrow down which subscription model and type will yield the best results with your audience, which customers are the ones that will buy into your subscriptions, a user-friendly interface that allows for quick and easy model customisation, and a dedicated support team ready to absolve any problems you might run into. 
Blend x Recharge
Blend works closely with ReCharge, and don't hesitate to offer their invaluable service to customers, as we feel that their impressive customer service, one-click integrations and the ability to look after your data is unrivaled. Customer retention is top of the list when it comes to optimising conversion rates and the service given by the team at ReCharge helps us to deliver this message to our merchants. If you're ready to Recharge your subscription business, why not give us a call and let's get this thing going?